We play nice, too.
Our seamless integrations provide a hassle-free way to streamline your shipping process and deliver a dynamite experience for your customers.
We help Shopify users unlock the full potential of their checkout with customizable shipping costs & delivery options. Need flexibility? You're free to choose from flat, table-based, or dimensional live rates.
Visit website
BigCommerce users rejoice! Now you can take full control over your shipping strategy at checkout. Enjoy customizable shipping options, costs, and delivery estimates. Prepare for happier customers - and higher profits.
Visit website
---

Revolutionize how your B2B customers order from you with SparkLayer's wholesale functionality that integrates beautifully with your existing systems. Manage your complex B2B-specific shipping rates with Intuitive's powerful Conditions engine.
Visit website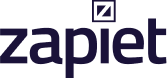 Elevate your experience with Shopify's #1 local delivery app using Intuitive's Conditions engine to create rules and custom costs based on same-day, next-day, or weekend delivery/pickup.
Visit website
---
Access shipping discounts and pull live rates from over 40 additional carriers. Streamline your fulfillment process and push Intuitive's package information from completed orders directly to your ShipStation account for a seamless shipping experience.
Visit website

Combine Intuitive's robust features, including SmartBoxing, with the UK and Australasia's #1 post-purchase solution, StarShipit. Gain access to dozens of carriers and deliver innovative branded experiences to your customers.
Visit website
---
Care to connect?
Tell us a little about yourself, and let's see if there's an integration in the cards.